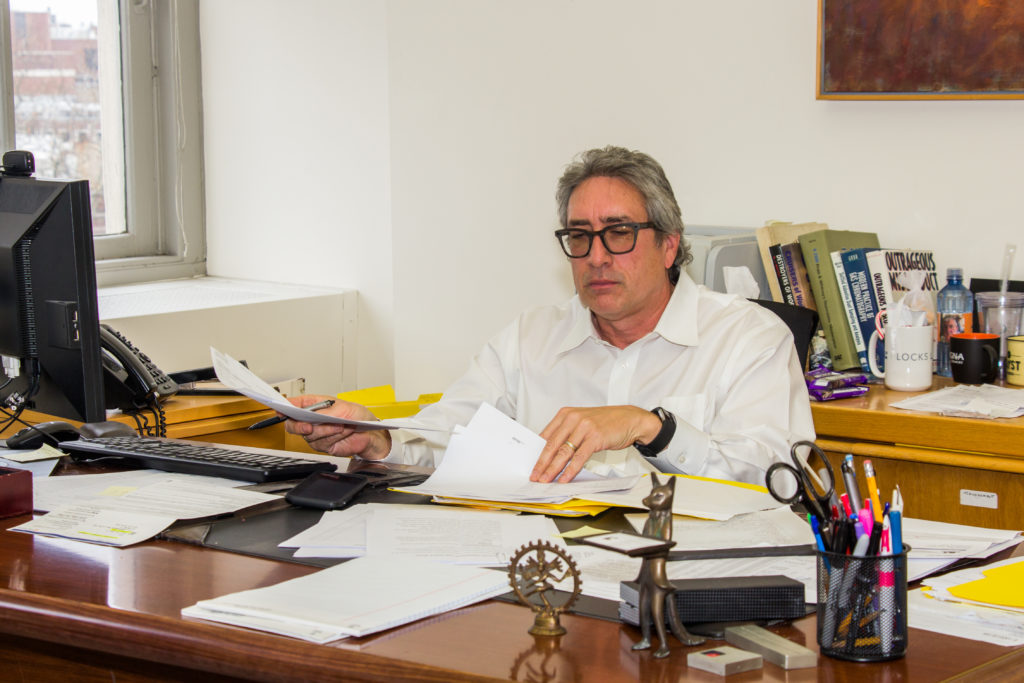 As 2018 comes to an end Locks Law Firm looks back on one of the most significant years of our long existence. 2018 saw the departure of a number of key attorneys due to various reasons, including transitioning to new firms, untimely passing and retirement. The year also saw major milestones in various cases and litigations being handled by the Firm.  
There was a change in the management of the New Jersey office when Michael Galpern, former Managing Partner of that office, left the Firm.  We wish Michael well with the Javerbaum Firm and in all of his future endeavors. Andrew Bell, a partner in our New York Office who had been with us for well over twenty years, retired from the practice of law in order to help run his wife's medical practice. Andrew will continue to work on one or two cases until they are resolved.  We congratulate him and wish him nothing but the best. The departures of Michael and Andrew leave James Barry in charge of our data breach and other class action practices.  James is more than ready and able to lead these practice groups, and he will have all the help that he needs.  They will remain an important part of Locks Law Firm going forward.
Marc Weingarten, a Senior Partner who has been with the Firm for over forty years, and Jonathan Miller, another partner who has been with the Firm for well over 30 years, are both transitioning to a decreased case load beginning January 1, 2019.  We hope and expect to have both Marc and Jonathan around for many years to come, but their transitions are yet another change.
By far the most difficult event of the year for Locks Law Firm was the sudden death of our CFO, Kevin Laughlin on November 19.  Kevin played an integral role in the management of the Firm, and was involved in many different areas.  His untimely death was a terrible loss because he was so important to the Firm, but much more so because he was so well-liked and such a major presence.  Kevin is and will be very much missed.

Even with the loss of such significant personnel, our plethora of extremely talented attorneys and staff of all ages and levels of experience displayed immense unity and resilience. We have done and will continue to do great and successful work in many practice areas, including the NFL Concussion Litigation, NCAA Concussion Litigation, benzene, asbestos, pharmaceutical, medical device, environmental, nursing home, medical malpractice, class action, and other practice areas.  
We expect 2019 to be an even better year, and we believe we are well positioned for the future.