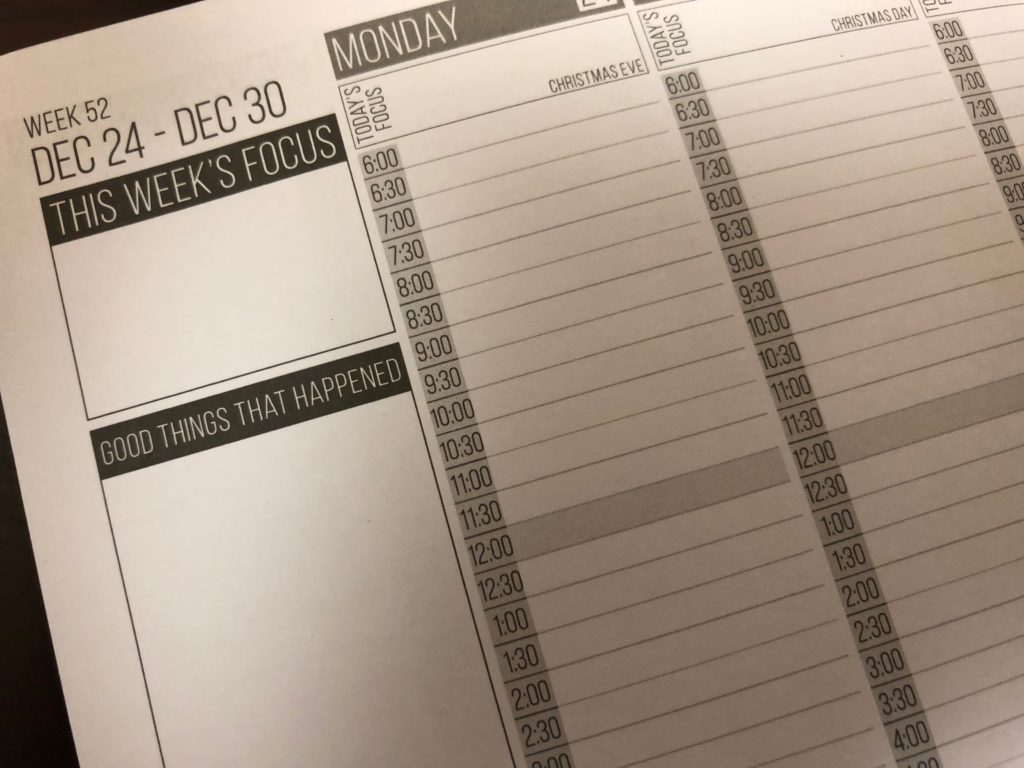 As 2018 draws to a close I find it beneficial to look back at what has happened, what I've done and the roads I've traveled. It's a practice that I was introduced to years ago by a former client. After I resolved his matter we were chatting about things unrelated to his case when he surprised me with a question: "So: are you satisfied with how you spent your time this past year? Anything good happen?" I'll admit I was flummoxed: I had never thought to have asked that question of myself before.
Was I satisfied with how I spent my time?
"Time" of course is just another word for life. How you spend your time is how you spend your life. Seems like an obvious thing to do, doesn't it? To think about and then decide if you've been satisfied with how you've spent your time/life over a defined period of time, like a year? And yet, I'd never done it. Sure, I'd thought about where I wanted my practice to go, how I wanted to improve my health and fitness, and how I wanted to help make my family more financially secure.
But I never thought about how I spent my time. Thinking more, how was I supposed to remember, day to day, week to week and month to month, how I did spend my time? I can barely remember what I had for lunch 2 days ago, never mind what I did that afternoon! Easy answer: keep a daily diary. Easy to say—difficult to do! So I discussed this plan with my wise wife, who immediately suggested a type of journal the she was using. It is a weekly format, with space for daily entries based on the hour of the day. But what sets this one apart is space for doodles and writing, and, critically, a space for me to write about the good things that happened that week! Brilliant! We all remember the big things: marriages, births, deaths, job changes and vacations. But what about the little, daily events that make up our lives that we forget so easily because we do not fully focus on them.
As John Lennon sang "Life is what happens when you're busy making other plans." Now I would have a way to document my life.
And so it began, and so I have using this diary for the last 5 years. Every day. And what have I learned? That I have so very much to be grateful for.
As I look back over my entries, I see all the good things that happened to me that I wrote in the diary when they happened. Things that had I not written them down would have likely been forgotten. Things like the conversation about multiverses that I had with my son and wife (yes, we're all geeks!) over a particularly great taco dinner that ended up on a tangent about the Terminator movies. Or the spontaneous meeting at a local pub for drinks with friends we hadn't seen in years that came into town unexpectedly and called us on the off chance we'd be home. Or making fresh pasta for the first time, being wowed by the results and vowing never to make store-bought macaroni again. Or the seemingly endless conversations with my son about J.R.R. Tolkien's more obscure epic poetry as his mother's eyes glaze over for the hundredth time!
You get the idea—I could go on for pages. Point being, without this practice, all these good things would have been lost. And realizing the deep truth of how wonderful my everyday life is would have had to wait for the big events to happen for me to realize it.
So: was I satisfied by how I spent my time in 2018? Looking back at my diary, I can say with certainty: not entirely. But because of my practice, at least I know what I need to change.
Happy Holidays to all! Let me suggest an intention for all of us in these chaotic times: be present, every moment in the minutes and days to come. Those minutes, those days, that time is your life. They only come once. Live!