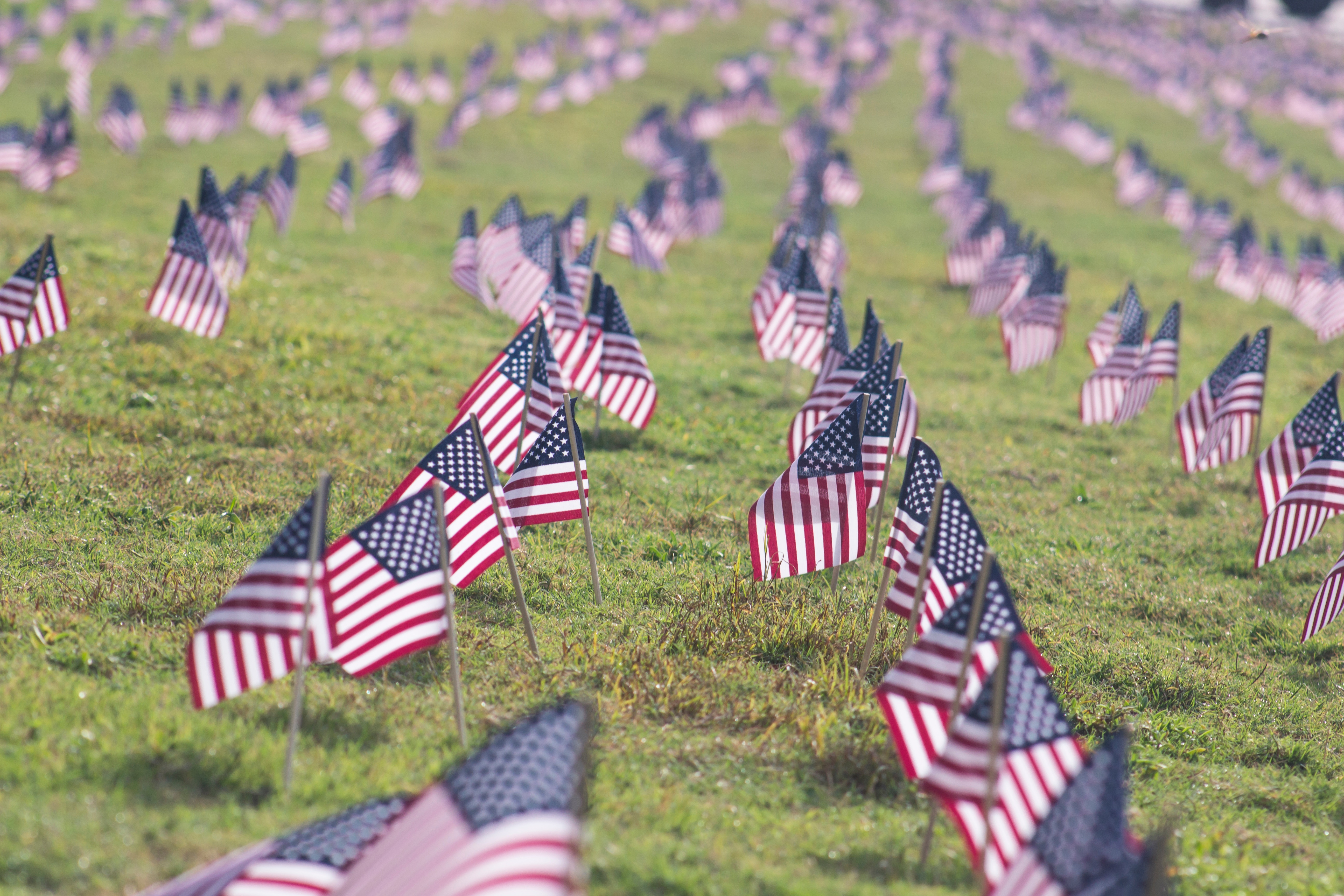 This Monday we celebrate Memorial Day.  For most, it is a time of barbeques, get-togethers, and car trips to visit family or to experience a long weekend getaway.  The official start of summer! Ahhh…
But I'd suggest that all of us must take some time to solemnly reflect on our Nation's history, and on the sacrifices many were called to make so that we can kick back this weekend without the fear of dictators, guns and the devastation of war.
Memorial Day, born out of the Civil War, was our young Nation's desire to honor the dead from that wrenching conflict. It was proclaimed on May 5, 1868 by General John Logan, the national commander of the Grand Army of the Republic.  Logan proclaimed "The 30th of May, 1868, is designated for the purpose of strewing with flowers, or otherwise decorating the graves of comrades who died in defense of their country during the late rebellion, and whose bodies now lie in almost every city, village and hamlet churchyard in the land." The date of Decoration Day, as it was known until 1971 was chosen by Logan because it didn't coincide with the date of any battle.  It is now traditionally celebrated on the last Monday of May to honor the almost 1.1 million Americans to date who have made the ultimate sacrifice in defense of our Nation.
For me, nothing captures the poignancy of Decoration Day better than John McCrae's poem "In Flanders Fields" written to commemorate the dead of World War I:
In Flanders fields the poppies blow
Between the crosses, row on row,
That mark our place, and in the sky,
The larks, still bravely singing, fly,
Scarce heard amid the guns below.
We are the dead; short days ago
We lived, felt dawn, saw sunset glow,
Loved and were loved, and now we lie
In Flanders fields.
Take up our quarrel with the foe!
To you from failing hands we throw
The torch; be yours to hold it high!
If ye break faith with us who die
We shall not sleep, though poppies grow
In Flanders fields.
Especially in our current political climate the sacrifices of our war dead and their families are stark reminders of our responsibility—our duty—to protect our liberty and the democracy from which it sprang against all enemies, domestic and foreign. Remembering our war dead on this day puts our debt to them in full focus, and our duty to continue their work in sharp relief.
In 1858 Wendell Phillips, the American abolitionist and liberal activist gave birth to a famous maxim when he gave a speech to the Massachusetts Anti-Slavery Society:
"Eternal vigilance is the price of liberty; power is ever stealing from the many to the few. The hand entrusted with power becomes, either from human depravity or esprit de corps, the necessary enemy of the people.  Only by continued oversight can the politician in office be prevented from hardening into a despot; only by uninterrupted agitation can a people be sufficiently awake to principle not to let liberty be smothered by material prosperity."
So enjoy the day as you will, but make time to quietly reflect on those who came before, those who acted as a bulwark against tyranny and oppression.  Then, renew your commitment to be an active, awake citizen faithfully standing guard against any who would trade liberty and justice for all for the benefit of a select few.