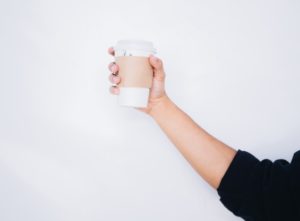 Anyone who has experienced a burn, even a minor one like a burn to the tongue from hot coffee, knows how painful it can be. Fortunately, most minor burns, despite the discomfort, heel quickly. However, a more serious burn can be a devastating injury, resulting in hospitalization, surgery, painful procedures, and leaving unsightly and sometimes permanent scarring. The pain associated with some burns can be unbearable requiring the use of painkillers for extended periods, which of course can result in its own side effects, including the risk of addiction to opioids.
First-degree burns damage the outer layer of the skin only and usually cause redness, inflammation, and dry skin as the burn heels. Second-degree burns damage both the outer layer and the layer underneath and cause blistering, extreme redness and pain. Third-degree burns damage or destroy all of the layers of skin and tissues underneath. Without surgery, these wounds heal with severe scarring and contracture. Burns can lead to infection because they damage your skin's protective barrier. Treatment for burns depends on the cause of the burn, how deep it is, and how much of the body it covers.
When a serious burn is the result of the fault of another, it is wise to investigate whether you can file a lawsuit for the recovery of damages caused by the burn as your injuries may result in significant medical expenses, lost earnings, pain and suffering, and interference with your activities of daily living. To file a lawsuit as a result of suffering a serious burn, you have to establish that someone is legally at fault for your injuries. Occasionally, burns are caused as a result of a defective product – for example, a kettle of boiling water that breaks because the glass was not designed to withstand everyday wear and tear. Burns may also occur on a worksite, the cause of which may be a breach of New York's Labor Laws.
What to do if you experience a serious burn? Get immediate medical assistance preferably at a burn center which specializes in treating such injuries. Here is a link to a list of burn centers in New York State.
When your medical situation is under control, and if you believe that another party was responsible for causing your burn or if your burn was work-related, contact an attorney to discuss whether you have a potential case. It's important to keep all component parts of any item that caused your burn so that they can be examined by a materials expert to determine if there was a manufacturing flaw or a design defect in the product. It's also important to document the condition of the burn with good quality photographs. A photograph can demonstrate the extent of the injury in a much more compelling way than a written or verbal description.  It is also important to document the stages of healing with photographs. If there is scarring, an attorney may arrange for professional photographs to be taken to document the scars.
If the injury occurred at a business location, it's important to notify the business as soon as possible and request that they retain a copy of any videotaped evidence of the incident that resulted in your burn. Make sure an incident report is filed with regard to what happened.
In New York, there is a three year statute of limitations to file a lawsuit in connection with personal injuries. This includes injuries suffered as a result of a burn. However, if you intend to file a lawsuit against New York State, local government or government agencies, a Notice of Claim is required to be filed within 90 days of the incident. It is preferable to take action immediately or as soon as practicable to ensure that all relevant evidence can be preserved that will support your case.
Call us today for a free case evaluation: 866-562-5752