Locks Law Firm has called Philadelphia "home" for several decades and looks forward to many more.  As a firm that represents people in need, we also recognize that there are those in our own communities who have needs on a daily basis.  This year, we wanted to reach out to those in our own community and neighborhoods.  With careful thought, we chose to partner with Cradles to Crayons.
Cradles to Crayons is an organization that provides children from birth through age 12, living in homeless or low-income situations, in Philadelphia and Boston, with the essential items they need to thrive – at home, at school and at play. They supply these items free of charge by engaging and connecting communities that have with communities that need.
According to the U.S. Census Bureau, Philadelphia has the highest poverty rate among the nation's ten largest cities. Nearly one in four Philadelphians, including 130,000 children, live in poverty.
Last year, Cradles to Crayons provided, free of charge, packages of clothes, shoes, books, toys, baby safety equipment and school supplies to 87,000 children in Massachusetts and the Philadelphia area.
While we at Locks Law  Firm can't solve this problem alone, we knew that we could help.  And help we did.  Our staff came together with bags and boxes of shoes, clothes, books, diaper bags, car seats, bouncy seats, infant tubs and so much more.  We are proud to be in Philadelphia and humbled to be able to help our fellow Philadelphians this holiday season.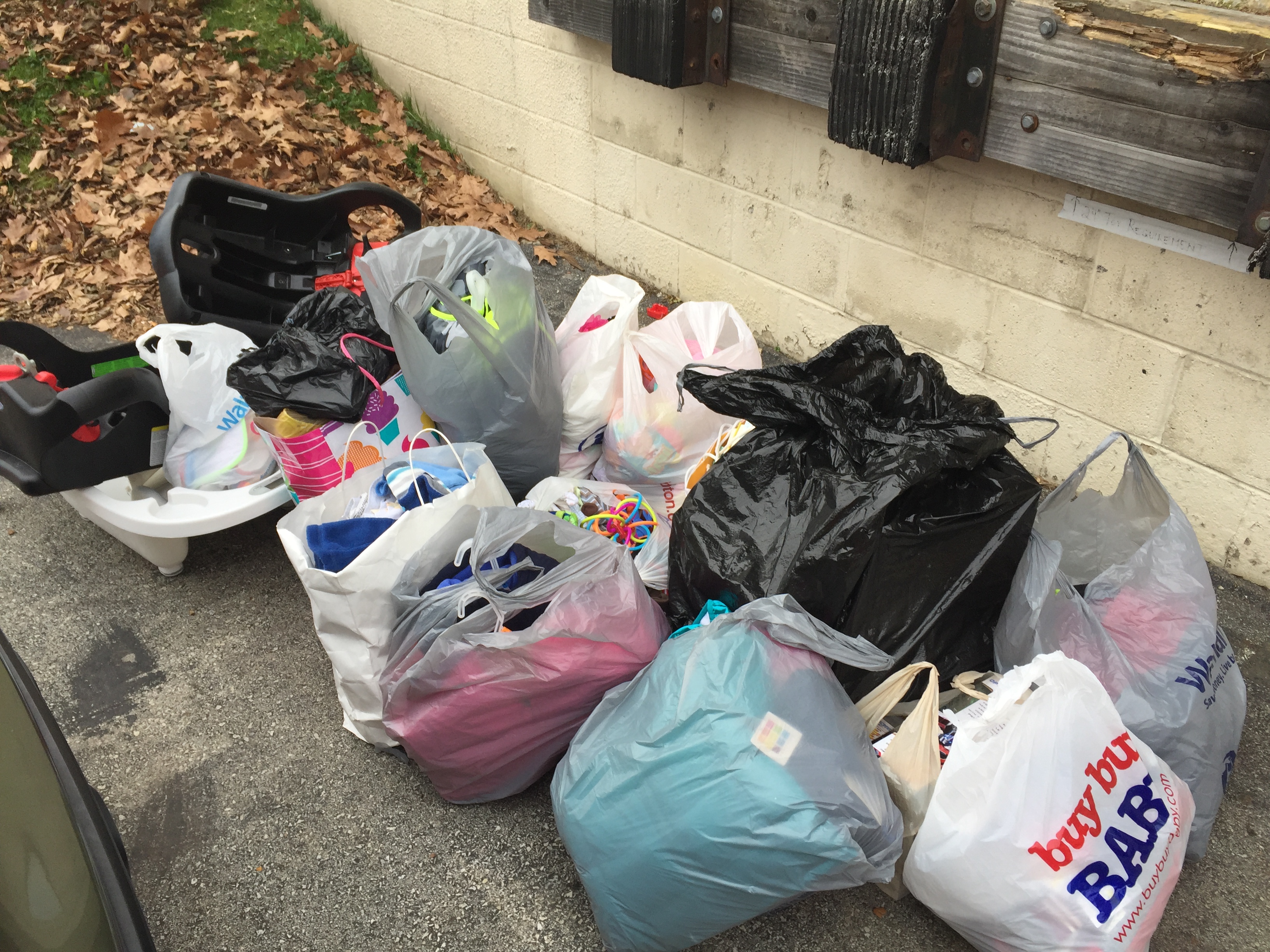 Some of what LLF collected for Cradles to Crayons.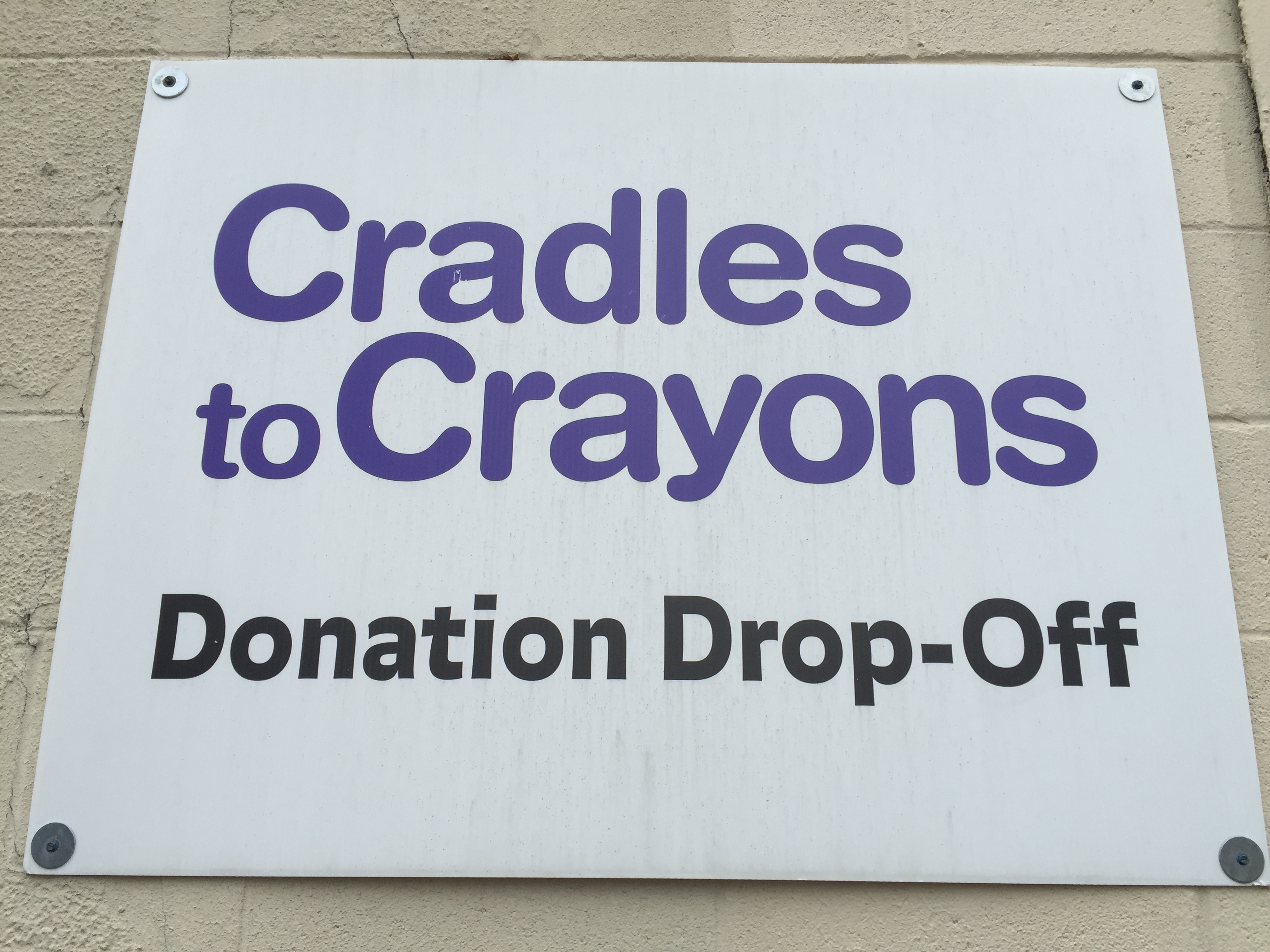 Helping those in need in the Greater Philadelphia area.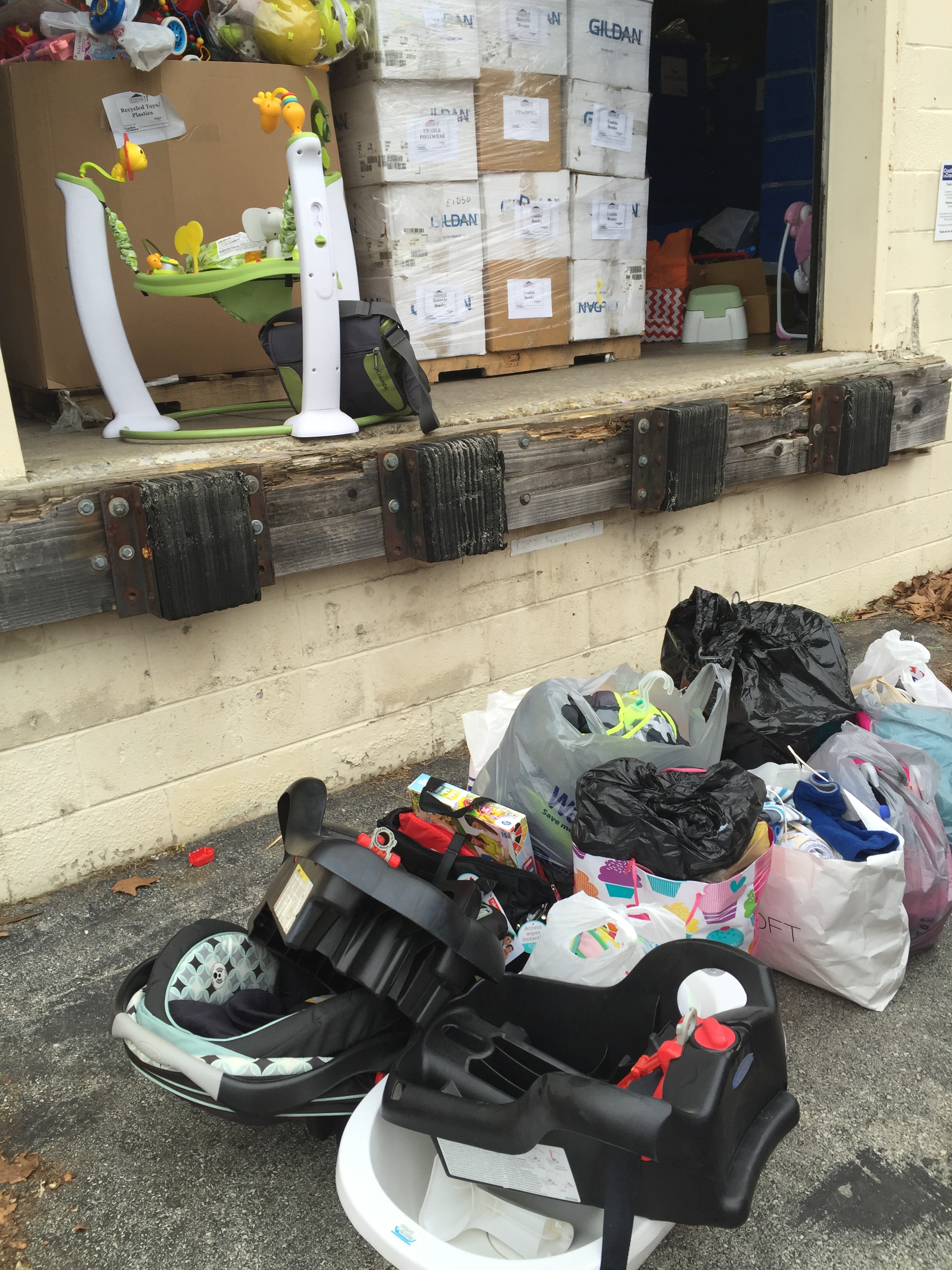 Car seats, bouncy seats and lots of other things for families this holiday season.