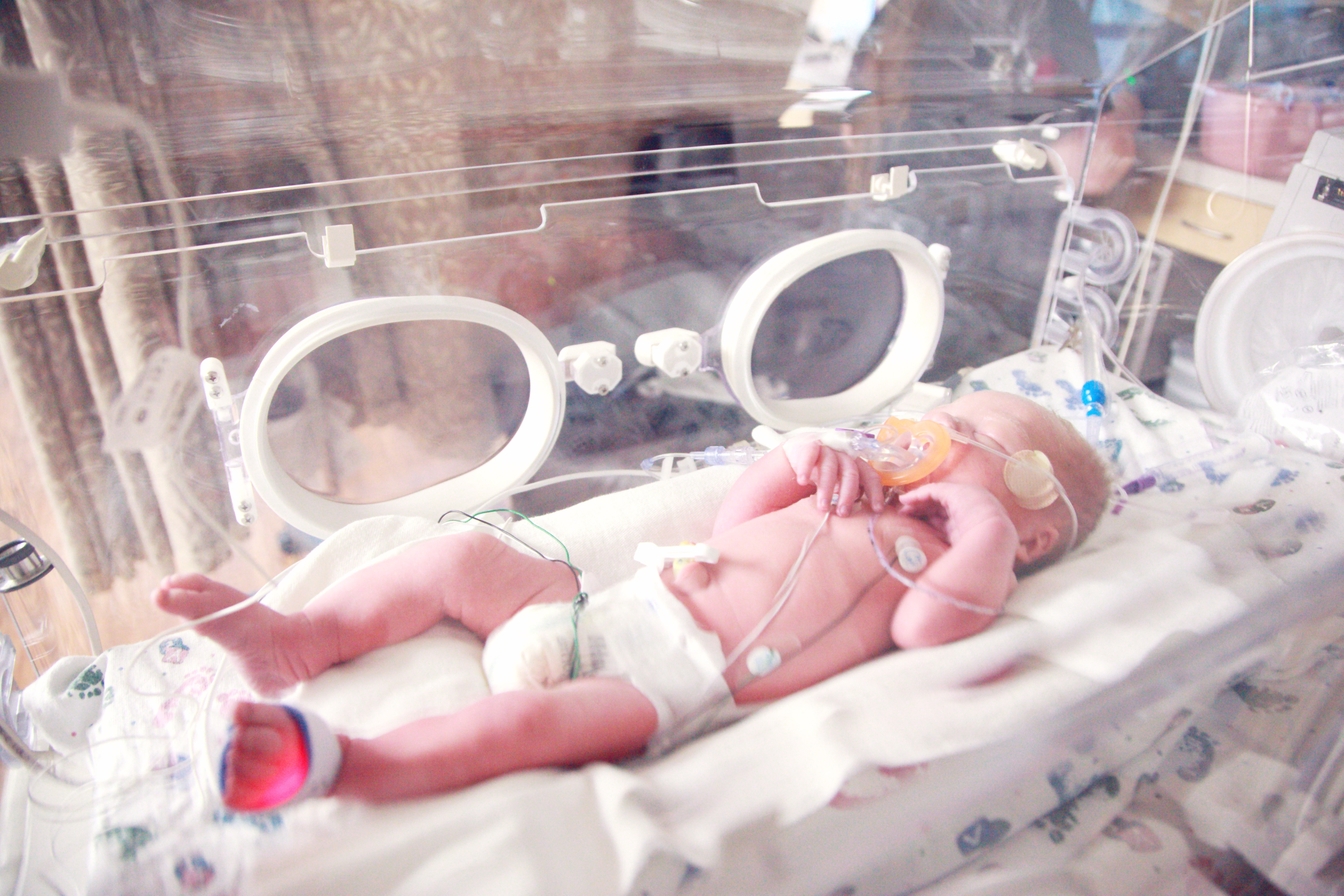 A baby born before 37 weeks of pregnancy is born too early, and this is called preterm or premature birth. The Center for Disease Control has reported that in 2018 preterm birth affected 1 of every 10 infants born in the USA.  In the final weeks and months of pregnancy, a developing baby goes through very important and needed growth in the brain, lungs and liver.  These final weeks and months of pregnancy are vital in order to allow the baby to fully develop. Babies born too early, and especially those born before 32 weeks, have higher rates of death and disability. Babies who survive preterm delivery may have breathing, feeding, vision or hearing problems.  One of the most catastrophic problems that a premature baby can have is brain damage which causes developmental delays or cerebral palsy. This brain damage can occur during the birthing process or it can result from breathing difficulties a premature baby suffers after birth.  These babies often need intensive care and life support at birth and medical care for life.
Recently, author Sarah DiGregorio published a personal new book, "Early: an Intimate History of Premature Birth" and was featured on
CBS Sunday Morning in a segment
about this important topic (see link).
The Medical Malpractice team at the Locks Law Firm, headed by
Partner and Trial Attorney Jennifer Emmons Esq
, recently settled a
birth injur
y
case resulting in brain damage to a premature baby against doctors and a hospital for $7,200,000. We stand with these precious and vulnerable children and their families. If you or your loved ones have suffered the devastating effects of a catastrophic birth injury due to possible negligence, please call Jennifer today and let our team look at your facts and case to see if we can help you and your baby. There are strict time limits for these matters and you should call to protect your rights and those of the baby.