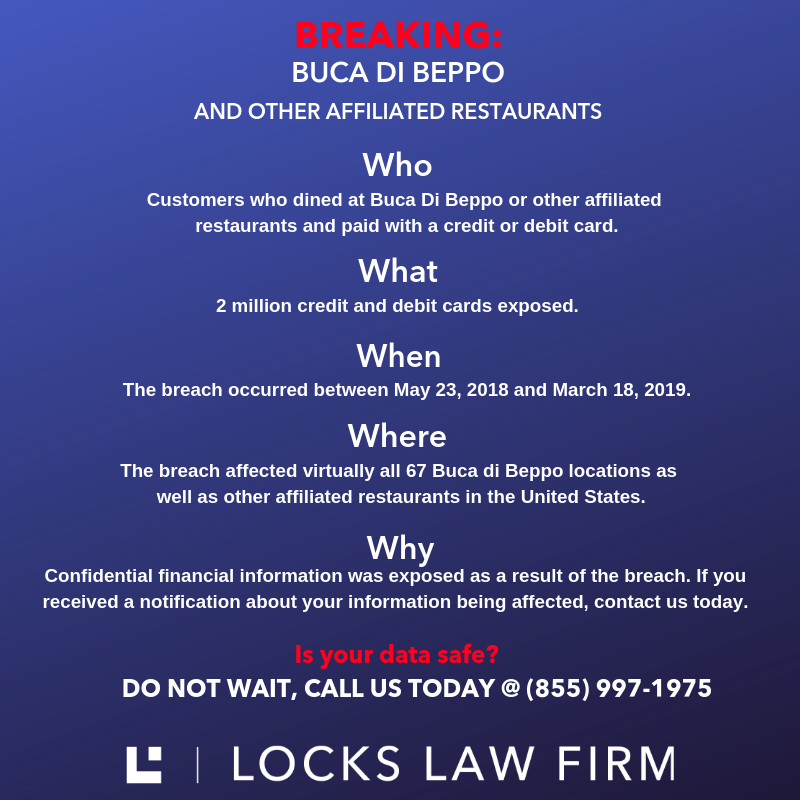 Data breaches of this type can have long term effects on your finances if not handled in a timely manner.
To see if you've dined at an affected location, click here.
More information on the Buca Di Beppo data breach. 
If you or a loved one have dined at an affected location and received notification of a data breach contact us today for a free case evaluation by submitting the contact form below or call us at 855-997-1975.