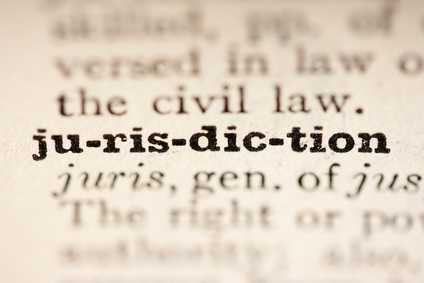 Firefighters in New York suffered hearing loss from the excessive noise of fire engine sirens. They sued the manufacturer of the sirens in Pennsylvania. The manufacturer had minimal contacts with Pennsylvania. The manufacturer was registered to do business in Pennsylvania.
A Connecticut company that arranged and administered sales events for sellers of home furnishings was sued in Pennsylvania by a Pennsylvania company for failure to pay sales commissions. The Connecticut company was registered to do business in Pennsylvania.
The Superior Court recently held that Pennsylvania courts have jurisdiction over both defendants due to their registration. The Superior Court's rationale is that the defendants had consented to general personal jurisdiction when they registered to do business as a foreign corporation or association. This is based on language in a statute, 42 Pa.C.S.A. § 5301. The opinion involving the siren manufacturer is Murray v. American LaFrance, LLC, 2018 WL 4571804 (Pa. Super., Sept. 25, 2018). The opinion involving the Connecticut company is Webb-Benjamin, LLC v. International Rug Group, LLC, 2018 WL 3153602 (Pa. Super., June 28, 2018).
Jurisdiction based on consent is one of the hottest legal issues today. Defendants challenge jurisdiction by consent by relying on a United States Supreme Court case, Daimler AG v. Bauman, 571 U.S. 117, 134 S.Ct. 746, 187 L.Ed.2d 624 (2014). Daimler held that under due process, a nonresident corporation must have such continuous and systematic affiliations with a state as to render it essentially at home in order for a state to have personal jurisdiction over it. The siren manufacturer and the Connecticut company did not meet this standard. However, Daimler did not abolish jurisdiction by consent, as Murray and Webb-Benjamin and a number of federal district courts have held.
Murray and Webb-Benjamin will not be the last words on this subject. Though the Connecticut company in Webb-Benjamin is out of time to ask the Pennsylvania Supreme Court to hear its case, the siren manufacturer in Murray has until October 25, 2018 to request that the Pennsylvania Supreme Court hear its case. One Superior Court Judge dissented at length in Murray, perhaps making it more likely that the Pennsylvania Supreme Court might hear the case. Even if the siren manufacturer does not pursue its challenge, other defendants in a separate case have already asked the Pennsylvania Supreme Court to hear this issue. Eventual requests to have the United States Supreme Court take up this issue are likely, either through the Pennsylvania state court system or through the federal court system.
Ironically, the jurisdictional issue in Murray could be resolved without ever addressing the due process argument. When the siren manufacturer registered to do business, there was no section 5301, so it had no notice that its registration was a consent to general personal jurisdiction. The Pennsylvania Supreme Court could dismiss the siren manufacturer on that ground alone. While this might end the constitutional challenge in Murray, it is almost as likely as death and taxes that some case will squarely raise the due process argument.