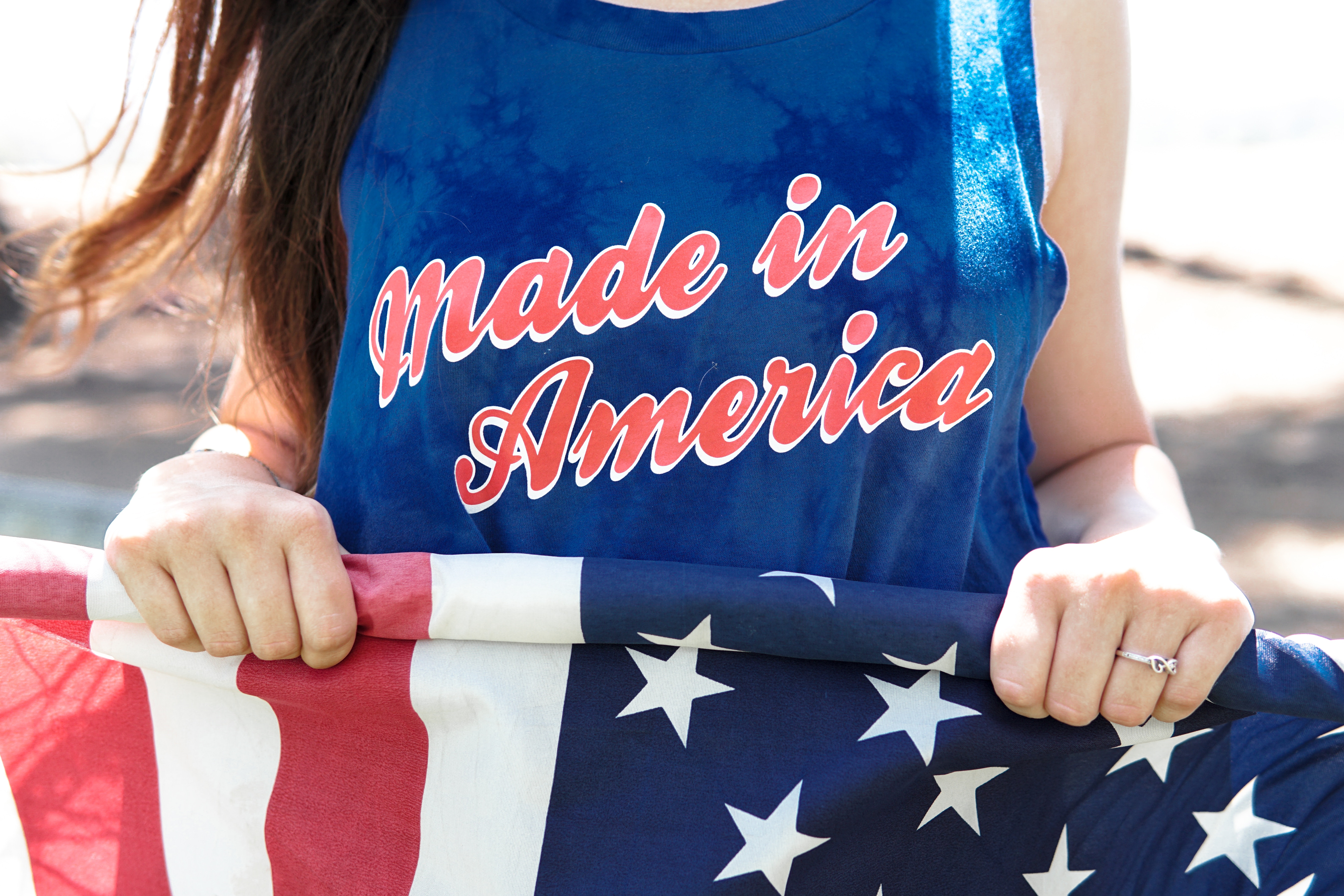 This weekend the city of Philadelphia will be hosting Jay-Z's annual Made in America festival on the Benjamin Franklin Parkway despite recent controversy of its location. The star studded line-up will include performers such as Philadelphia's own Meek Mill, Nicki Minaj, Post Malone, and Kendrick Lamar.
As a Philadelphian resident this is a very exciting time for the city and a great way to bring summer to an end! Let me tell you what you need to know to stay safe and have the most enjoyable time this weekend.
Road Closures Provided by Phila.gov
The entire width of the Benjamin Franklin Parkway, beginning at 20th Street extending through Eakins Oval (25th Street) and behind the Philadelphia Museum of Art. – The rear of the Philadelphia Museum of Art will be accessible to Museum guests via Fairmount Avenue, to Pennsylvania Avenue, to 25th Street.
21st Street, between Winter & Spring Garden Streets

22nd Street, between Race Street & Fairmount Avenue

23rd Street, between the Benjamin Franklin Parkway & Fairmount Avenue

24th Street, between Fairmount & Pennsylvania Avenues

Spring Garden Street, between 20th Street & Benjamin Franklin Parkway, including the Spring

Spring Garden Street Tunnel.

Spring Garden St Bridge* (The City will make every effort to keep this bridge open during Philadelphia Art Museum operating hours on September 1st and 2nd 10am – 5pm, but it may be forced to close during periods of heavy pedestrian traffic)

Kelly Drive, between 23rd Street & Fairmount Avenue

Martin Luther King Drive, between the Falls Bridge & Benjamin Franklin Parkway

Pennsylvania Avenue, between Hamilton & 25th Street

2000 block of Pennsylvania Avenue, between the Whole Foods store & 21st Street (the 

eastern half of the block, from the Whole Foods Market to 20th Street, will remain open to allow access to the store)

Park Towne Place, between 22nd & 24th Streets

I-676 westbound off-ramp at 22nd Street (I-676 eastbound off-ramp at 23rd Street will be

open

)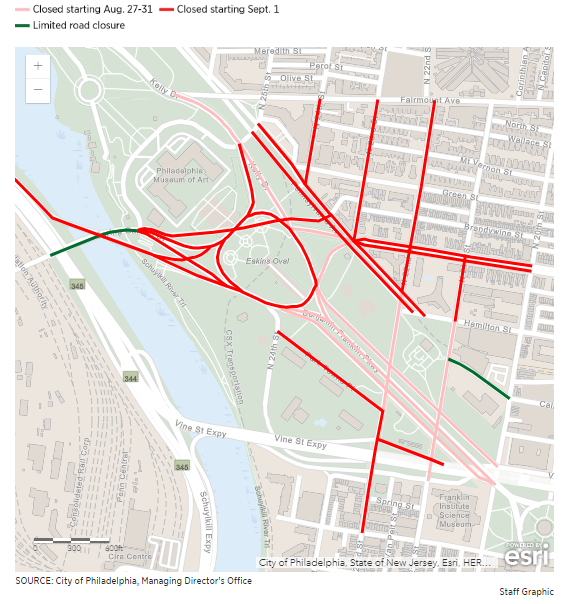 Safety Tips:
-Stay Hydrated – Made in America is an all day event so make sure to drink water. Drink water before, during, and after the event. There will be thousands of people dancing and moving so make sure you come prepared!
-Dress Right – It's important that you stay cool at events like this and to dress appropriately for the weather. Avoid layers and less to lose. Weather for this weekend has projected thunderstorms so an umbrella may be need in your preparation.

-Buddy System – Make sure you bring a friend. These events can be rather chaotic with many strangers traveling all over for this so if something goes wrong it's good to have someone there to support you. Have a meet up spot in case you get seperated.

-Charge Your Phone – You don't only want your phone to take videos and photos of the performers but in case of an emergency. Bring a portable charger if you have one just in case.

-Security is Your Friend – Security is there so everyone can have a good time. Being aware where security can help you avoid catching yourself in an altercation and possible theft.

-Watch your Money – Would highly recommend keeping your money somewhere else than your backpocket which I'm guilty of as well. Keep your money in a secure/secret location which you can have easy access too.

-Protect your Drinks – Make sure you have your drink on your person at all times to avoid anyone tampering with it. This will prevent anyone slipping you any type of drug into your drink so stay vigilant.

-Say Something – If you see something off report it to security. Don't wait and hope someone else reports, take the responsibility so everyone can have good time without any incidents.

-Have A Ride Home Planned – If you are drinking make sure you have a ride home arranged. No one wants to leave this event with any type of under the influence offense so have a designated driver, taxi, uber, or public transportation planned out before hand
-Have Fun! – The most important for last! Be sociable and have a good time!
Our Office will also be observing this Labor Day weekend with offices closing at 3PM Friday and we will reopen on Tuesday. You can reach us anytime here.