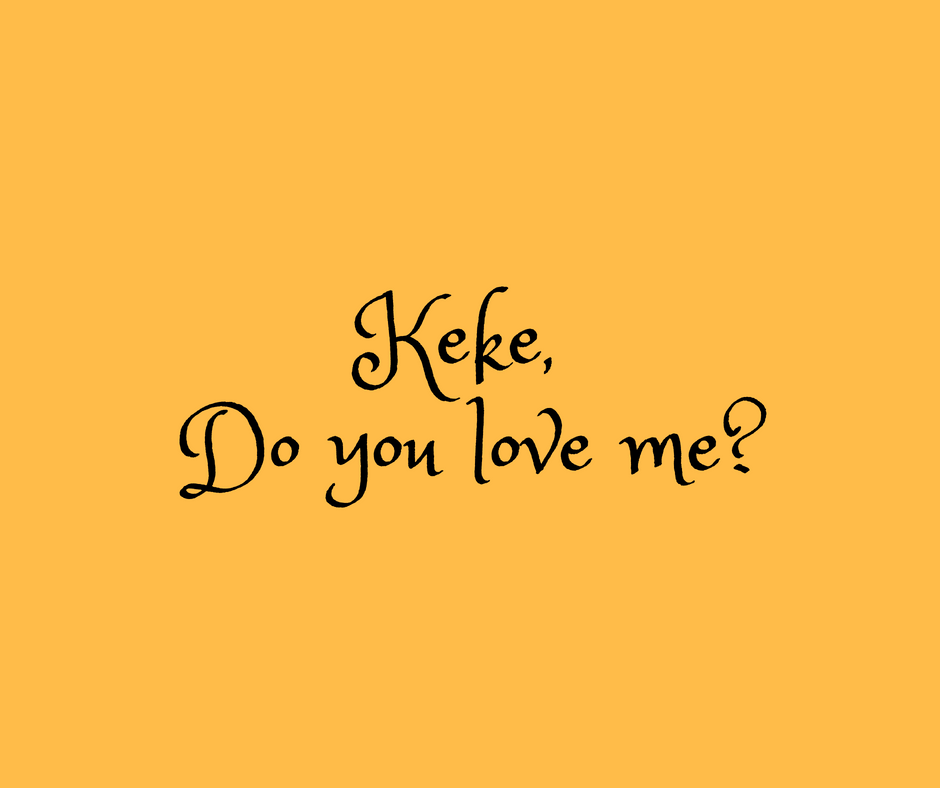 This summer, the KeKe Challenge (also referred to as the "#InMyFeelings Challenge") has been an entire craze.  It is fun. It is spontaneous. It immediately sparks joviality. Even though there are specific moves to this KeKe dance, the KeKe Challenge has sparked much interest because it still allows an individual to express himself or herself creatively.  Of course, the best we have seen is the KeKe Challenge orchestrated by Will Smith, who had one of the best backgrounds in which he displayed his dance moves.  This Challenge has been a great way for people to express themselves all in a fun, spontaneous manner.  As soon as Drake's song hits the stereo, one cannot help but begin to move.
I have seen this on YouTube.  I must say watching these YouTube videos has been quite amusing.  There are so many dance expressions made with these videos – all in fun.  However, in some of these videos, I realized that some of the cars were moving while people were dancing.  I immediately became concerned. "Wait, the passenger got out. No, wait, the driver is out of the vehicle.  Are they jumping out of moving cars? Are they still dancing with the car door open while the car is still moving?  Oh, my goodness. I hope that no one gets hurt doing this." Granted, some seem to have been in empty parking lots and on quiet streets with no traffic.  But then there have been some who have actually stopped traffic because they could not help but bust a move. Recently, the Keke Challenge has become so infectious that some people have not been able to contain themselves while inside a moving vehicle.   
We can all agree that spontaneity can be a good thing.  However, one should not forget safety during their spontaneous expression.  Someone was actually hurt while dancing in the street after jumping out of the car.  A man was hit by a car in the middle of his dance.   Luckily, he walked away with minor scrapes to his arm.  It could have been a lot worse. I am so glad that he is ok.  Sadly, he may not be the only one who has been hurt while dancing outside or near a moving vehicle.
Jumping out of a moving vehicle in the midst of a busy street can cause serious injury or harm to oneself and to others.  It could subject the person to fines and/or penalties. It may also be a hurdle to recovering any potential damages in a civil suit.  As is the case in many legal situations, a party's liability is dependent upon the unique facts and circumstances of each case. In Pennsylvania a plaintiff has the right to recover damages resulting from a defendant's negligence so long as the defendant's negligence is found to be sixty percent or more the cause of injury or harm than the plaintiff's own negligence.  
It is the defendant's burden to establish the plaintiff's contributory negligence.  See Fidelity Nat. Title Ins. Co. of New York v. Suburban West Abstractors, 852 A.2d 318 (Pa. Super. 2004).  Contributory negligence "is conduct on the part of a plaintiff which falls below the standard [of care] to which he should conform for his own protection and which is a legally contributing cause, cooperating with the negligence of the defendant, in bringing about the plaintiff's harm.  Contributory fault may stem either from a plaintiff's careless exposure of himself to danger or from his failure to exercise reasonable diligence for his own protection." " Gorski v. Smith, 812 A.2d 683, 703 (Pa. Super. 2002).  However, the court has held that "for a plaintiff's negligent conduct to effect his recovery, his [or her] conduct must be a proximate cause of his [or her] injury. …. In order for negligent conduct to be a proximate cause of an injury it must be a substantial factual cause of the injury for which damages are sought."  Pascal v. Carter, 647 A.2d 231, 233 (Pa. Super. 1994).    As previously noted, actual liability would depend on the specific case or scenario at hand.  It may be tough to obtain any recovery if a person voluntarily jumps out of a moving vehicle in the middle of traffic knowing that serious injury or harm could occur as a result.
The National Transportation Safety Board ("NTSB") has even posted a reminder for drivers to remain alert on the road and warned against distracted driving while participating in this challenge. The NTSB notes that "[c]rashes happen fast, sometimes in the blink of an eye.  Driving distracted is dangerous and can be deadly." The NTSB advises "Don't jump out of a moving car."
The spontaneity of the KeKe Challenge is similar to how flash mobs originate.  People coordinate through social media and text messages to spontaneously converge at a specific location and break out in dance.  In Philadelphia, most people cringe when they hear the word flash mob because they have turned violent in some situations. They became a very important public safety concern causing law enforcement to implement preventive measures to curb the violence.  Nonetheless, flash mobs initially were arranged in peaceful fashion for fun. Even now people can be found spontaneously dancing to "Thriller" or some other popular song – all in fun.   Like the KeKe Challenge, they can be opportunities for creative expression for those who participate and are quite entertaining to watch.   
This article is not to discourage anyone from having fun.  It is just a reminder to be safe in the midst of fun, spontaneous activities like dancing the KeKe dance or rocking to "Thriller" in a crowd.  Even Will Smith cautioned before dancing, "Do not attempt the stunts depicted in this video under any circumstances" as safety is of the utmost importance.   Nonetheless, it is still important to have fun and to have a creative outlet to express one's self. Please continue to dance, but please, please, please be safe and alert to your surroundings.