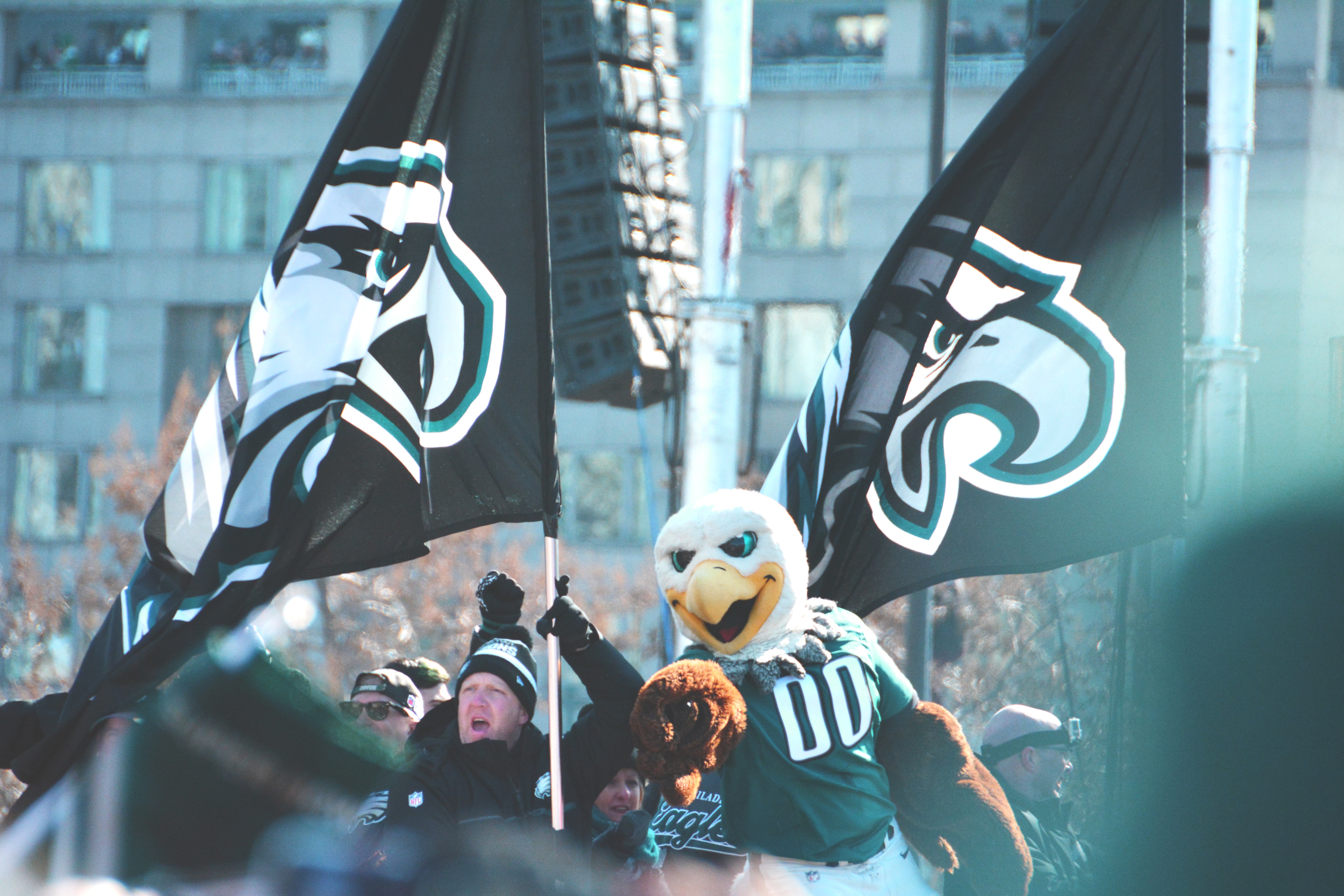 How can Locks Law Firm celebrate the appearance of the Philadelphia Eagles in Super Bowl LII given that we have been battling against the NFL in the concussion litigation for over six years?  Quite easily and joyously!   Yes, the conduct of the National Football League in failing to protect its players from the risks of chronic traumatic encephalopathy (CTE) has been heinous.  And yes, the NFL continues to throw every roadblock possible in the way of former players and the the surviving spouses and families of former players seeking compensation pursuant to the settlement which was achieved in the litigation.   It's even true that in the first couple of years after I began working on the case I had a difficult time watching the games.   Seeing players suffer obvious concussions and being permitted to continue playing was horrifying given my knowledge of the risks that would result from their being permitted to continue playing.  But changes have been made.  Things are improving.  It is still far from perfect, but the concussion protocol which has been implemented, I believe in large part because of the litigation,  is a huge improvement.  Rob Gronkowski did not return to the AFC championship game after suffering a concussion.  Five years ago he likely would have, to his detriment.  We at Locks Law Firm are proud to have played a role in spurring the NFL to implement these long overdue changes.
At times it is difficult to support the NFL.  But it is easy to support the Philadelphia Eagles, and it is easy to support current and former NFL players.  We have had the privilege of representing well over a thousand former players for the past six years, and we look forward to continuing to represent many of them for years to come.  My partners, colleagues and I have gotten to know many of these former players and their families well.  The vast majority of them are wonderful people.  They come from all walks of life and their post-NFL careers vary widely.  Some are doing quite well.  Many are suffering terribly as a result of the head trauma they suffered while playing football.  We represent many family members of former players who have died with CTE.  
Frank Bruni of the New York Times recently wrote a column titled "The hell of this year's Super Bowl", in which he opines that America is about to get the pathetic Super Bowl it deserves.  I have a lot of respect for Frank Bruni, but on this issue he could not be more wrong.  I can't argue with his viewpoint that it is impossible to root for the evil Foxborough Empire of Brady, Belichick and Kraft.  His dismissal of the Eagles based upon a lazy stereotype of boorish Philadelphia fans is absurd.  If Mr. Bruni lived in the Philadelphia area, if he were able to experience first hand the way the Eagles have brought joy to an entire community and brought that community together, his opinion would differ.  In these difficult political times few if any other things could unify a city and region as the Eagles have done.  If Mr. Bruni took the time to actually learn something about the Eagles team and players, he would no doubt be supporting the team wholeheartedly in the Super Bowl and would find the game to be not pathetic, but inspiring.  The Eagles are an easy team to root for.  They embody all that is good in sports – camaraderie, teamwork and a sense of purpose both on and off the field.  Safety Malcolm Jenkins, the heart and soul of the Eagles defense, has devoted his life outside of football to various social justice causes.  He recently donated the two Super Bowl tickets he received for being nominated for the 2017 Walter Payton Man of the Year Award to Kempis Songster, just three weeks after Songster was released from Graterford Prison after serving a 30 year sentence.  Defensive end Chris Long, who made two key plays in the stomping of the Minnesota Vikings in the NFC Championship, has also devoted his life to social justice causes.  He donated his entire one million dollar salary for this season to various charities.  Long and Eagles' right tackle Lane Johnson recently persuaded the NFL (or perhaps shamed them into) donating all profits from the sale of their Eagles' underdog T-shirts to fund the Philadelphia School District. Eagles owner Jeffrey Lurie is himself very interested in social activism and has been supportive of Malcolm Jenkins, Chris Long and other Eagles players in this regard.
Come on Mr. Bruni!  There is no shame in admitting that you are wrong.  Join the vast majority of Americans outside of New England.  Get on the Eagles bandwagon and enjoy the Super Bowl.  E! A! G! L! E! S! EAGLES!!!!!!